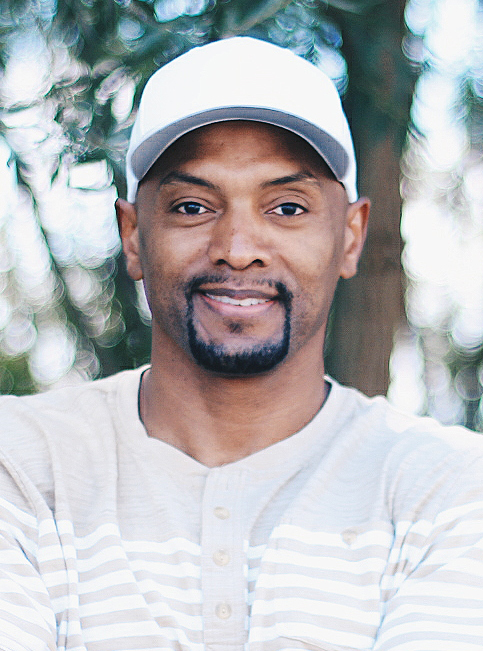 Demeris Johnson
Demeris Johnson has been a dream chaser all his life. Having fulfilled his first two dreams, he is now embarking on a third. His first dream was to play football in the NFL. Demeris accomplished that by playing wide receiver for the Miami Dolphins and the Buffalo Bills.
Once Demeris was done playing professional football, he pursued and possessed his second lifelong dream- to own and operate his own business. Demeris went on to build a very successful high-performance sports training company. His company developed some
of today's top male and female professional athletes in the world. He has been a performance coach to Pros such as Rob Gronkowski and his brothers, Mike Williams, Steve Means, Lazar Heyward, Doug Worthington, Naaman Roosevelt, Andre Ford, Jim Negred and Jeremy Kelley, Abby Wambach, Carli Lloyd, and The amazing Marta, Christine Sinclair and many more. Johnson is still being sought after by athletes and business executives to be their performance coach (does this on a selective basis).
Demeris eventually began to pursue his greatest dream, the one he considers his ultimate Destiny Life Mission. That is helping others become Mission Masters. Demeris has a unique giftset that enables him to inspire, motivate, and instruct people into their personal destiny. This unique Giftset has lead him into a full-time pastorate of a community of believers at the Worship Center.
The Worship Center is the epicenter for his drive to train and equip believers into being who God has created them to be. This Mission: Possible drive has propelled him to go into the communities of his city to establish kingdom order.
This work has yielded him receiving numerous honors, one of which includes the Citizen of the Year, from the Buffalo News, for his success in helping multiple youth and adults from the community overcome their current circumstances and go on to apprehend their dreams and fulfilling their Destiny Life Mission.
Demeris was appointed the Senior Pastor of the Worship Center after leading the men's ministry of the Tabernacle of Orchard Park, led by Thomas F. Reid, a world leader in the Kingdom of God Movement. Johnson has traveled the world with men such as Benny
Hinn, Bishop Tommy Reid, and Bishop David Huskins. He has also presided over chapel service for the Miami Dolphins, Cleveland Browns, Eastern Michigan Football, the Buffalo Bills, and the New York Jets. He is a conference and seminar speaker and host.
Demeris is quickly becoming recognized as a thought leader in:
• Destiny Life Mission fulfillment
• Empowerment and leadership development
• Athletic Performance Enhancement
Demeris is a coach by nature and passionate about instructing and empowering individuals Into their greatness that awaits them. Connect with Demeris at www.DemerisJohnson.com. There you will find the free information, products, and services you need to equip and empower you to accomplish your Destiny Life Mission. Be advised, once you make the connection your life will never be the same.